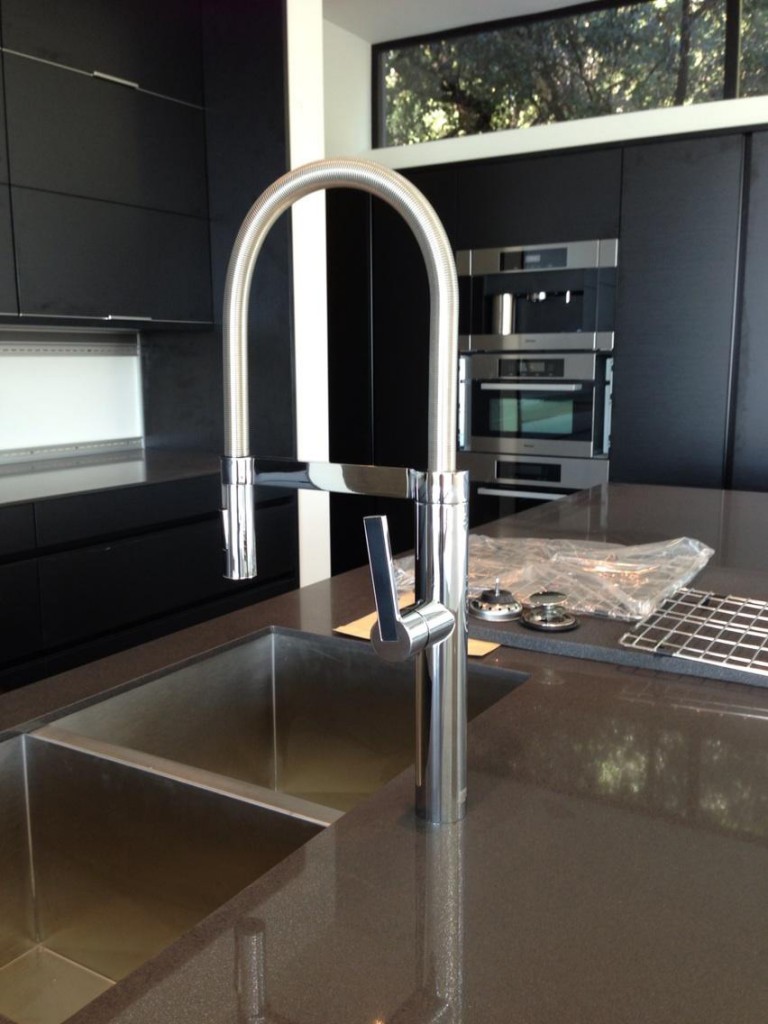 We love details that are heavy on form and function. Arete Kitchens and Dick Clark Architecture worked their magic. Below are some more photos from the progress at our City Skyline residence.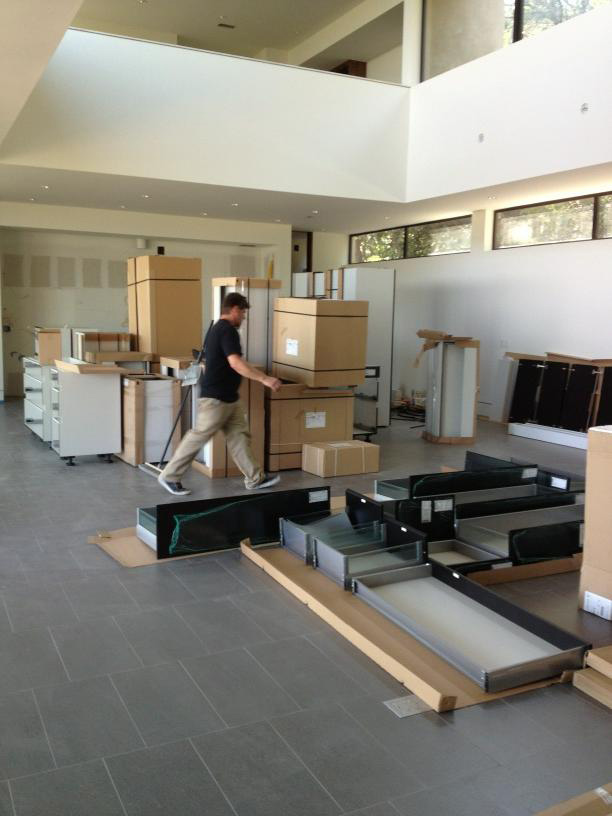 Custom designed Liecht brand cabinets before installation.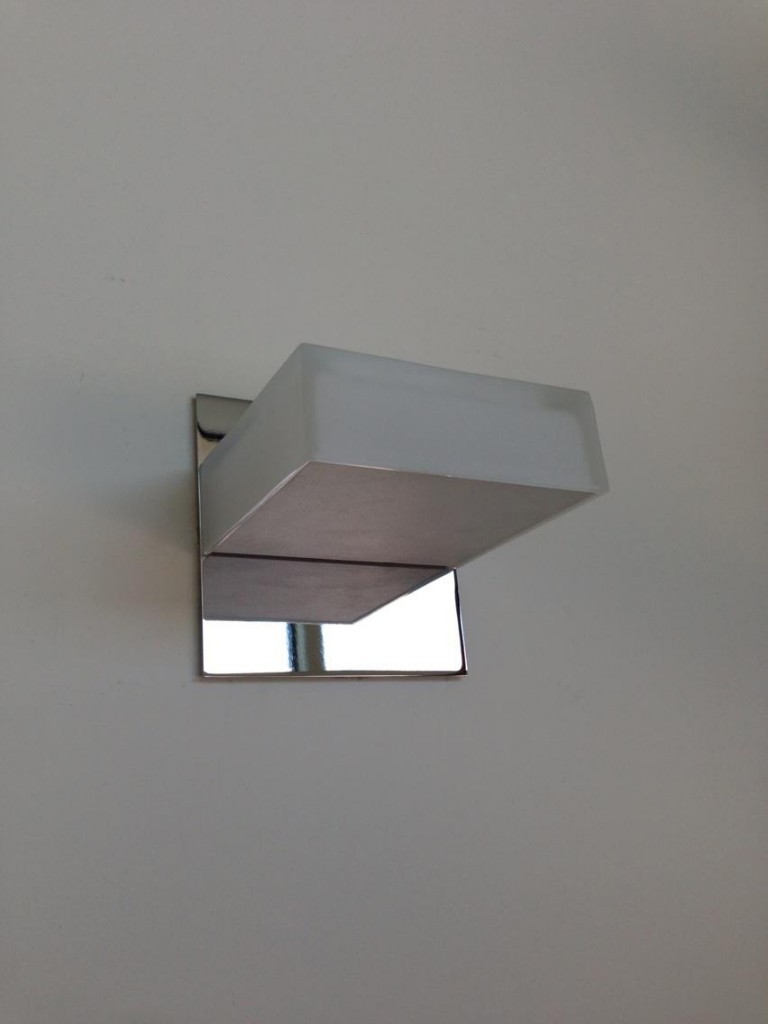 This may be the coolest wall sconce we have ever seen. There are 10 of them.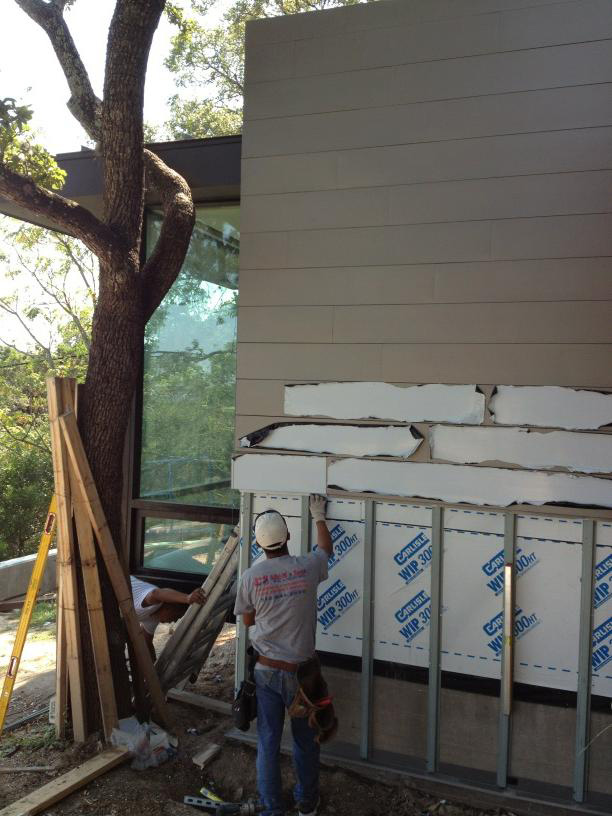 Raw zinc siding, custom fabricated by D.R. Kidd.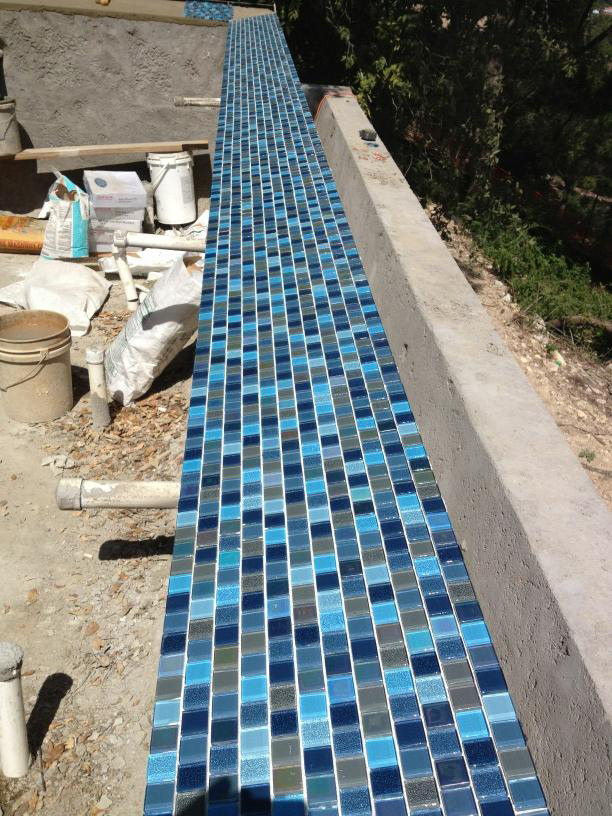 Phenomenal looking pool tile, before completion.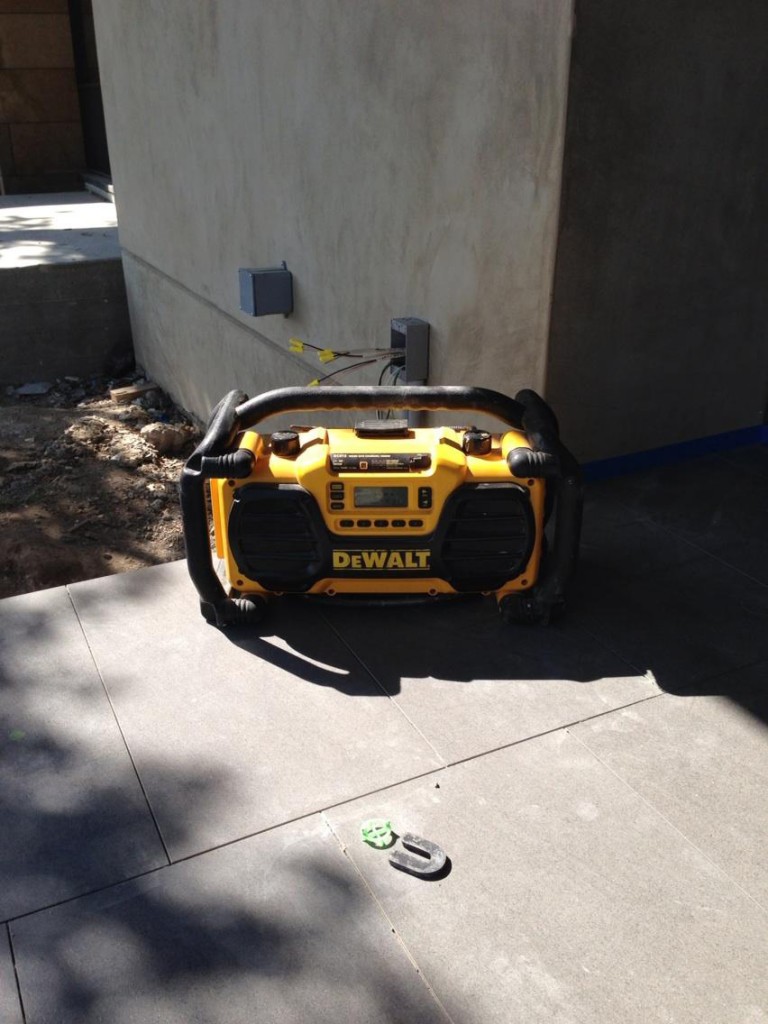 And the most popular tool on our job sites. Tejano music by DeWalt.