Bevel House
Austin, Texas
Natural Presence
Sitting atop a ridge along Redbud Trail, the Bevel House is designed by Dick Clark Architecture to complement the natural beauty of the surrounding site.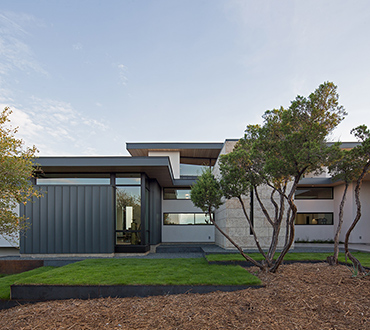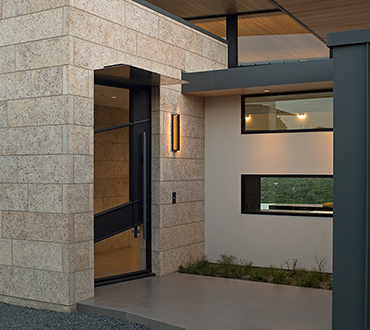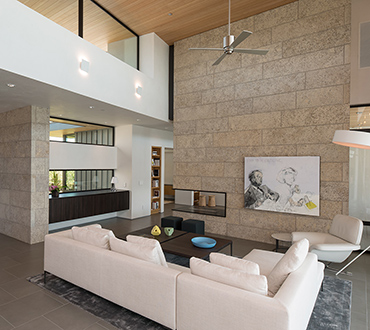 Open to Views & Light
The dropoff in the sloping terrain is enhanced by a low-slung building form, creating its own drama through expressive angles in the living room and each bedroom as they turn to face the landscape. Deep overhangs follow the perimeter of the house to create shade and shelter along the outdoor spaces.
Photography by Paul Bardagjy