Caddy Shack
Austin, Texas
Framing the Austin Skyline
A home for a former professional golfer overlooking Austin, Texas, 'Caddy Shack' by
Olson Kundig
elegantly navigates the constraints of its challenging site. From the main entrance at the top of the hill, the landscape drops away almost immediately, morphing from a suburban neighborhood to a steep, rocky ravine. Reveling in this condition, the dwelling hovers over the terrain to capture sweeping views of the surrounding landscape and Austin skyline beyond.
Photography by Aaron Leitz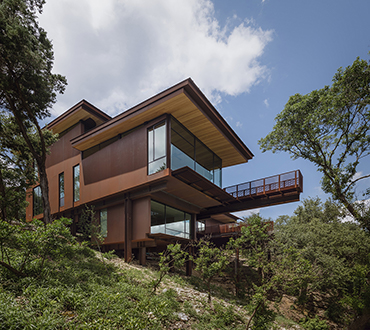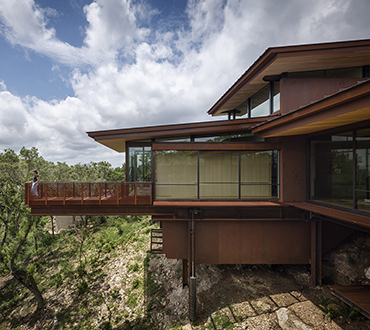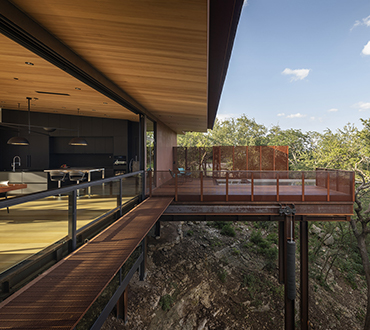 A hand-operated wheel allows the wall to partially lower and becomes a guardrail, with exposed counterweights celebrating this kinetic element. Unifying the attached kitchen and dining room is a custom light installation that illuminates and enlivens all at once.