The Encore
Austin, Texas
Hillside Retreat
On a peaceful street near the top of West Lake Hills, this striking home designed by
Dick Clark + Associates
unfolds behind a screen of mature Live Oak trees. Composed as a series of layers the facade transforms from solid at one end, grounded in the site, to completely transparent at the other end, floating over the pool in a breathtaking cantilever.
Photography by Paul Bardagjy & Jimi Smith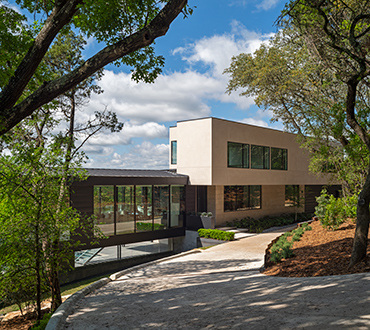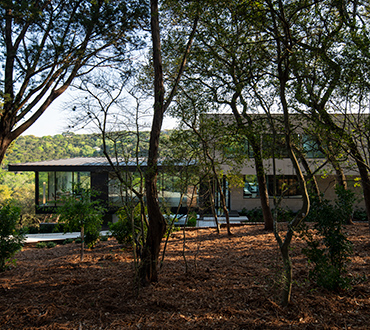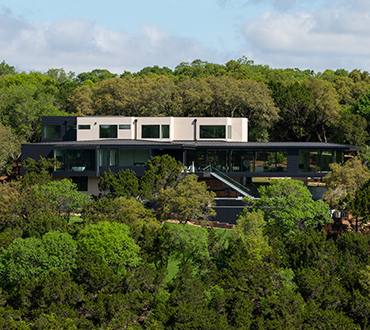 The back of the house opens up to the hillside, stepping down from the main living spaces above, to the captivating outdoor deck and entertaining spaces below. Reserved and serene from a distance, unexpected details from the front door to the back columns make this house expressive and captivating up close.